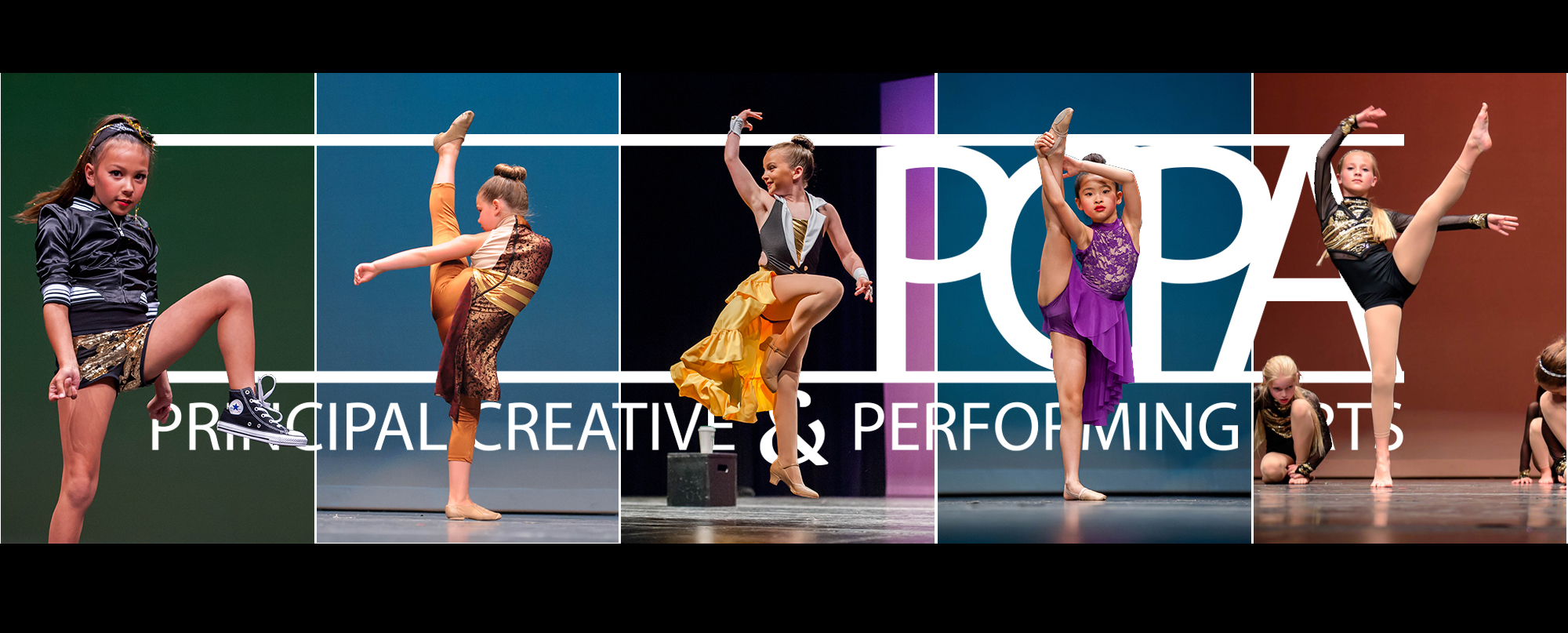 Principal Creative & Performing Arts – FAQ's
Do you offer a free trial class?
Yes, you are welcome to try a class before committing. You may have one free trial per student. To get your free trial you must complete the registration form on our website. Your first class will be free, and your start date will be one week from your trial date. You will have three days past your free trial to let us know you do not want to continue. If we do not hear from you we will assume you want to continue and we will start your billing.
What are your tuition rates?
If you are taking one class per week, your tuition will be $69/mo. There are discounts for taking additional classes, or for enrolling siblings. You can see the full tuition chart HERE.
Do you have a registration fee?
Yes. We have a yearly registration fee of $25 per family. If you register in February 2016 you will see another $25 charge on your account in February 2017, provided you are enrolled in classes. If you are not in classes we will not charge you the fee, but would charge you again when you return if your anniversary date has passed. Registration fees are per family, not per dancer.
Are you a competition studio?
We understand that competition is a small part of the dance world. Families and dancers that would like to experience the competition scene are encouraged to look into joining one of our performance teams. These teams compete twice in the Spring, attend conventions, and perform at both recitals. The optional portion of participating in shows falls away for these groups as the requirements increase. Dancers on our teams are required to take multiple classes per week. While these teams will train to win at competitions, it is not the driving force behind the teams or our studio. We believe in training dancers to be both artists and athletes. You will get the same great training if you dance with us once per week or 10 times per week. The only thing that will change is the pace of your progress.
Do you offer recitals?
We have our yearly recital in mid-June. We are now a two night recital. Not all dancers will perform both nights, but some will depending on their class load. There is a MANDATORY dress rehearsal the week leading into the recitals. If you can't make the rehearsal or are absent that day you will not be allowed to dance in the recital. All recital details go out in the Fall of the previous year, giving you plenty of time to plan ahead. Sign ups for the recital are typically open in December and close by January.
Do I need to purchase a uniform?
Every class/style has it's own dress code. Dancers are required to be in dress code for class. We do give warnings for those out of dress code, and repeat offenses may result in your dancer being asked to sit in class until they are in dress code. We do not sell uniforms. You may purchase them from a variety of places including local dance shops and online. We do have our own apparel page, where you can get shirts, tank tops, etc. However we do not carry leotards, tights, or shoes. Please review the dress code page and let us know if you have any questions.
What levels do you offer?
We currently offer four class levels. As our program is relatively young, these levels will change each year to meet the needs of our growing students in both numbers and age until we reach our ideal schedule. These levels are also meant to be guidelines. If you are graduating from Small Fry Dance Club this would be a typical progression.
Level I, 5-7 years
Level II, 6-10 years
Level III, 8-12 years
Teens
Jr. Performance and Performance Teams (ages vary)
Which level should my child be in?
All dancers new to dance, or dancers moving up from our Small Fry program should plan on starting in a level I class. The program is designed for dancers to be in one level for 2-3 years. Except in cases where the staff recommends a change in placement, dancers should not expect or plan to move up in level every year. Reasons to move up would need to include focus, technique, and desire to dance. You cannot move up in level/style solely for scheduling purposes.
What style of dance should we start in?
Generally speaking you will want to start in ballet. Ballet is the foundation for many other forms of dance. Ballet promotes technique, strength, flexibility, teaches vocabulary, and general class etiquette. However not all styles require knowledge of ballet. Also, not all dancers enjoy ballet. If your dancers loves tap, hip hop, or jazz, and that's where they want to live, that's awesome! However if you want to improve your technique we will always recommend adding ballet to your class load. The only dancers required to take ballet at least one per week are our performance teams.
I have a dancer older than 7 that has never danced, is there a level I class for them?
We are currently working on expanding our beginner level I classes for older dancers. You should expect to see more of these classes in the upcoming season. Check our schedule page for current classes, and check back again in Aug, 2017.
If we are taking multiple styles, should they all be the same level?
No, it is possible that you may be in a level I ballet class, and a level II hip hop class. It will all depend on the dancers abilities with each style.
Will you be adding more teen classes to the schedule?
Absolutely! PCPA grew organically out of the Small Fry program following along with the needs of our students. As our kids grow older, the program will start to offer more classes to accommodate the age groups. We are now going into our 4th year of PCPA and we have one official teen class on the schedule. We are considering adding at least one more teen class in Fall 2017. However we are not too far off from a full teen program. Please check back soon.
Do you offer adult dance classes?
Not at this time. We may bring them back in the form of workshops or master classes in the future.
How many dancers are in your program?
At our peak season PCPA and SFDC have a combined 1000+ dancers enrolled in the program. This makes us one of the largest dance schools in the Bay Area.