PCPA PERFORMANCE TEAMS
Dancers that display drive, focus, ability, and consistency in classes may be asked to join our performance teams. Our performance teams are part of our accelerated dance program. Dancers on our teams are committed to taking multiple classes per week, attending competition, and other team activities, and being leaders in the studio. All dancers also need to commit to our June Recitals. Spots are limited as we are not a competition studio. Teams are set each summer and kick off their season in August. You must be able to commit to summer intensives, competitions, conventions, and our June recitals. Additional fees apply.
If you and your dancer are interested in joining a team, please contact our office. We can guide you as to what you can do to be considered for team. The requirements below will give you an idea of the commitment expected from team dancers. Please note that it does not list all requirements.
See our teams in action: CLICK HERE
Already on a team? Looking for the performance team central page? CLICK HERE
2022-23 Performance Team Auditions
AUDITION INFORMATION
We will be holding auditions for our Performance Teams the week of May 23-27, 2022. 

Auditions will take place during the weekly performance team class. (See times below)

You do not need to prepare a dance to audition.

Auditions will run much like a regular class. Dancers will warm up, go across the floor and learn a short routine that they will perform for the staff during that hour.

Dancers will be evaluated for technique, focus, ability to take notes, and retention of choreography.

 
PERFORMANCE TEAM CLASS AUDITION SCHEDULE 
5/23/22 – Monday

Jr Jazz: 4:00pm – 5:00pm

Int. Jazz: 4:00pm – 5:00pm

Int. Lyrical: 5:00pm – 6:00pm
5/24/22 – Tuesday
Mini Jazz: 3:30pm – 4:30pm

Int. Tap: 3:30pm – 4:40pm (New Team / Need to be lvl II or higher / audition will take place during MT IV on schedule)

Jr. Lyrical: 3:30pm – 4:30pm

Mini Hip Hop: 4:30pm – 5:30pm

Mixed Level Musical Theatre Team: 7:30pm – 8:30pm
5/25/22 – Wednesday
Sr. Jazz: Wednesday 5:00pm – 6:00pm

Int. Hip Hop: Wednesday 7:00pm – 8:00pm

Sr. Hip Hop: Wednesday 7:00pm – 8:00pm (New Team / audition will take place during Int. Hip Hop)
5/26/22 – Thursday
Sr. Lyrical: 6:00pm – 7:00pm

Mixed Level Musical Theatre Team: 7:00pm – 8:00pm
5/27/22 – Friday
Jr. Hip Hop: 5:30pm – 6:30pm
What To Wear – All Dancers
Please wear all black athletic attire during audition week. Leggings, tank tops, t-shirts, etc. 
We're excited to see you all. If you have any questions please let us know. 
If you are new to our studio or are currently enrolled but are new to our teams, please email our office info@principalarts.com to schedule your audition.
The styles and requirements listed below are for the 2021-2022 season. These requirements are likely to change. We will update this page and all team families as soon as we have next season's requirements set.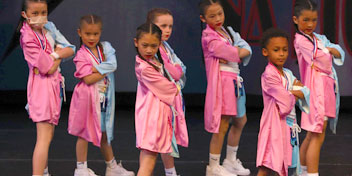 Mini Hip-Hop Team
2022-23 Auditions
Mini Hip-Hop Team Requirements
3 hours of class per week

Weekly Team Rehearsal Class
1 Additional Hip-Hop Class
1 Elective Class (tap, acro, contemporary, or musical theatre)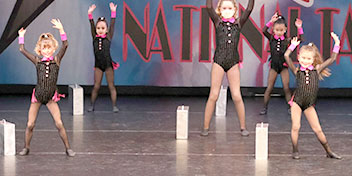 Mini Jazz Team
Mini Jazz Team Requirements
3 hours of class per week

Weekly Team Rehearsal Class
1 Ballet Class
1 Additional Jazz Class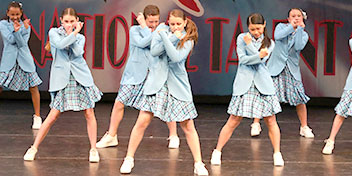 Jr. Hip-Hop Team
Jr. Hip-Hop Team Requirements
4 hours of class per week

Weekly Team Rehearsal Class
1 Additional Hip-Hop Class
2 Elective Classes (1 contemporary class recommended)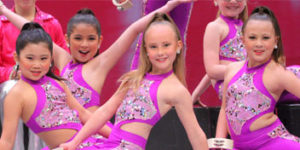 Jr. Jazz Team
Jr.  Jazz Team Requirements
4 hours of class per week

Weekly Team Rehearsal Class
1 Additional Jazz Class
1 Ballet Class
Technique II Class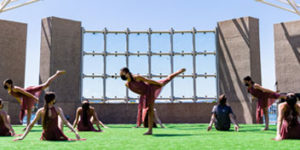 Jr. Lyrical Team
Jr. Lyrical Team Requirements
4 hours of class per week

Weekly Team Rehearsal Class
1 Ballet Class
1 Additional Lyrical or Contemporary Class
Technique II Class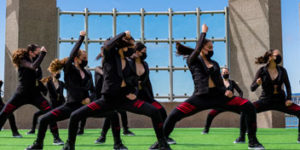 Int. Hip-Hop Team
Int. Hip-Hop Team Requirements
5 hours of class per week

Weekly Team Rehearsal Class
1 Additional Hip-Hop Class (lvl III/ or IV)
3 Elective Classes (minimum requirement)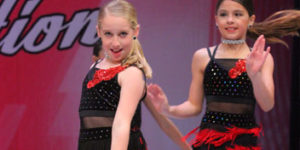 Int. Jazz Team
Int. Jazz Team Requirements
5 hours of class per week

Weekly Team Rehearsal Class
1 Additional Jazz Class
Technique III
Ballet III
1 Elective Class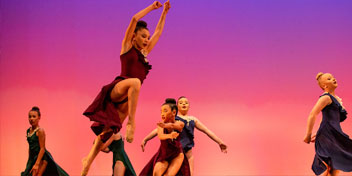 Int. Lyrical Team
Int. Lyrical Team Requirements
5 hours of class per week

Weekly Team Rehearsal Class
1 Additional Lyrical Class (II or III)
Technique III
Ballet III
1 Elective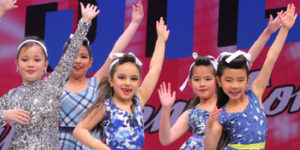 Mixed Level Musical Theatre Team
Musical Theatre Team Requirements
5 hours of class per week

Weekly Team Rehearsal Class (Meets twice per week)
1 Additional Musical Theatre Class
2 Electives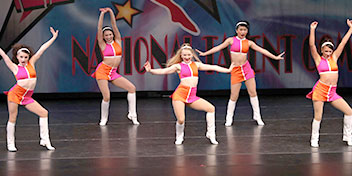 Sr. Jazz Team
Sr. Jazz Team Requirements
7 hours of class per week

Weekly Team Rehearsal Class
Jazz IV
Ballet III, IV, Pre-Pointe (3 classes)
Technique IV
1 Elective Class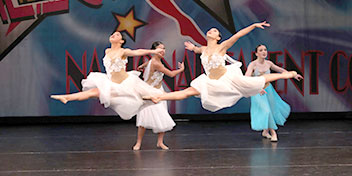 Sr. Lyrical Team
Sr. Lyrical Team Requirements
7 hours of class per week

Weekly Team Rehearsal Class
Lyrical III
Ballet III, IV, Pre-Pointe (3 classes)
Technique IV
1 Elective Class