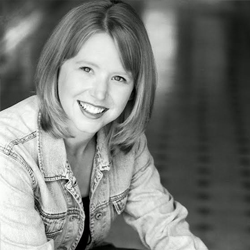 Jana Chapeton
Owner/Founder/Director
Jana Chapeton
During her 18 years of training Jana has studied jazz, tap, hip hop, Afro – Haitian, Dunham technique, and choreography. Jana has been most influenced by Janel Tomblin – Brown, Ehud and Daynee Krauss, Susan Whipp, Alicia Pierce, and Kimberly Iniguez. In May of 2002 she completed her Bachelor's degree in dance at San Francisco State University.
Jana loves working with beginning level students and preschool dancers. She is most motivated to help students discover dance and movement. Jana has been teaching through out the Bay Area since 1998. Some of her previous performance and Choreography highlights include Kaiser Permanente's Educational Theatre Group, Anything Goes, It's a Wrap with Guggenheim Entertainment, Speaking of Dance and He Said She Said with Visual Rhythm Dance Company, Rocky Horror Show with City Lights Theatre Company, Wholeness with Bliss Dance Company, and Paramount Great America's Celebration Parade.
In 2007 Jana founded Small Fry Dance Club. Jana has since focused on growing SFDC. Jana hopes to bring the same drive and passion to Principal Creative & Performing Arts. Her goal is to mold and develop amazing dancers through both programs.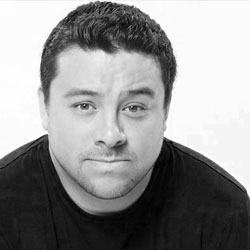 Carlos Chapeton
Owner/Director of Sales & Marketing
Carlos Chapeton
Carlos is Jana's husband and Co-Director of Small Fry Dance Club and Principal Creative & Performing Arts. Carlos has a background in Multimedia and Marketing and helps run the day to day office duties for both programs.
Before he joined Jana with Small Fry Dance Club on a full time basis, Carlos worked as a web/graphic designer, a video game artist, and eventually taught classes at Cañada College in Redwood City.
Carlos is in charge of our website, branding, and marketing efforts. He is also in charge of our sales and expanding our reach to new schools in the Bay Area and beyond. If you have any questions about marketing, partnerships, or bringing our dance classes to your school, please contact Carlos via email.
chapetonc@smallfrydanceclub.com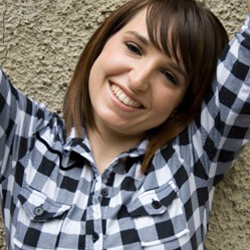 Stephanie Costello
Assistant Director – Jazz, Contemporary, Ballet
Stephanie Costello
Stephanie M. Costello started dance lessons at Doreen's School of the Dance at the age of 3 years. After 13 years of training in Ballet, Tap, and Jazz she found her love for teaching at that same studio. At only 16 she began teaching Pre-ballet, Ballet, Tap, and Jazz. During her 4 years at Doreen's, she became a member of Dance Master's of America with a teaching certificate. Under her mentor Mimi Costa-White-Past President of Dance Masters of America, Stephanie traveled to Las Vegas and New York for National Conventions.
In 2007, she went off to San Jose State University to further her education in Dance and Psychology. In her time there she studied with Gary Masters, Fred Mathews, Janie Scott, Heather Cooper, and Maria Basile. Furthermore, she studied all levels of Ballet, Jazz, Modern, and Choreography. During College she paid her way by teaching dance classes for recreational centers and studios. In 2010, she graduated with two degrees and a passion for working with young children. She currently teaches dance classes for Pre-K level in various styles. Stephanie is also enrolled in child development classes and applying for Credentials/ Masters Program to teach young children.
Stephanie joined Small Fry Dance Club in 2011 and is currently a full time staff member. She will be splitting her time between both programs with a focus on preschool and school age dancers.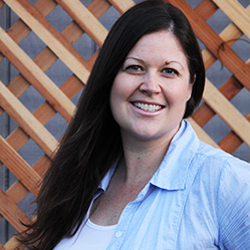 Christa Hurrell
Head Teacher – Musical Theatre Department
Christa Hurrell
UPDATE: Christa is due to have her third child July 2018. She has a planned maternity leave through December, 2018. You will still see her around and in the lobby as her older daughter will continue dancing with us. She will be back in the classroom again soon! Congrats to the Hurrell Family!
Christa's love for dance started at the age of three when her Mom enrolled her in tap class and she never looked back. She kept dancing adding ballet, and jazz to her dance forms as well as performing in the Davis Jazz Choir and her local musical theater company (DMTC). She studied tap at the Davis Art Center under Jere and Julie Curry, Bill Strickland and Lee Harry for 8 years. While attending Palomar College she studied tap under Valerie Clark for 2 years. In 2009, She earned her Bachelor of Arts degree in Liberal Arts with an emphasis in child development from Sonoma State. Christa has a great combination of dance training, teaching experience, and early childhood education exposure! Her teaching experience includes Echale (Stanford University), Davis Art Center, and Gretchen Higgins Elementary School. Her favorite dance styles are tap and musical theater. Christa is passionate about teaching young dancers. Combining her love for music, dance, teaching and children is a dream come true. Christa is one of our Small Fry parents. Her daughter has been taking classes for 2 years now and her younger son also started dancing with us in 2014.
Christa will be splitting her time between both program teaching all age groups from infants to adults!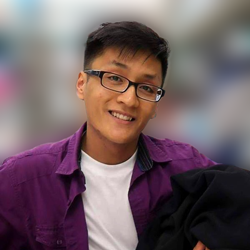 Aaron Alfarez
Instructor Since 2022 – Hip Hop
Aaron Alfarez
Aaron Alferez has been dancing since 2009. In middle school, he started out tutting and breakdancing. From 2012 to 2016, during his high school years, Keone Madrid became an inspiration to him, and he began learning dances from Keone's dance videos from YouTube. He also found his joy for teaching dance when he taught choreography to his peers for school rallies and performances. From 2016 to 2020, attending Skyline College, he continued to teach his peers, and studied ballet, jazz, modern, and contemporary to round out his dance experience. Post college, he continues to train himself in various styles of hip hop dance such as waacking, locking, and house. He also studies filmmaking to round his knowledge as an artist, and hopes to inspire people with his dance videos.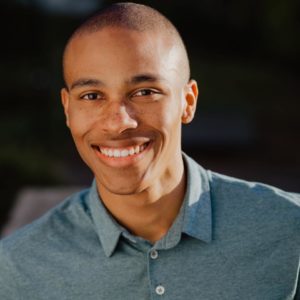 Nick Christman
Instructor Since 2020 – Musical Theatre, Jazz, Hip Hop
Nick Christman
Nick Christman's artistic expertise fall under musical theatre and modern dance. As of Spring 2020, he's received two degrees; BA in Theatre and BA in Dance. Nick was born and raised in Los Angeles, California and ever since he was a child, Nick has been in love with all things theatre and dance. His dance career began at San Francisco State University in the fall of 2016 where he was trained in Modern, Afro-Haitian, and Jazz. In his final year, Nick was in the university company where he trained under Ray Tadio, Wendy Diamond, and dana fitchett.
 Nick Christman has a history in theatre/musical theatre. His credits include Once on This Island, HAIR, Chicago and In The Heights. He's had extensive training in acting, vocalization, scene study and performance technique. Additionally, Nick Christman has experience in stage managing and directing on-stage productions. He's excited to be joining the PCPA family and would like to thank his mother and Beyoncè for all his accomplishments.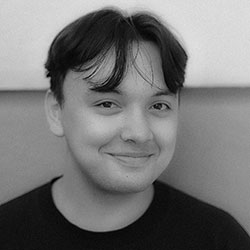 Joshua Jung
Instructor Since 2021 – Tap, Ballet, Jazz
Joshua Jung
Joshua began as a hip hop dancer when he was 10, competing in dance conventions for 3 years, during which he rounded off his dance training with jazz, ballet, contemporary, and tap. Discovering his passion for ballet, he attended Bay Pointe Ballet under the tutorship of Bruce Steivel, where, in addition to ballet, was versed in character dance and partnering. When he started his first year studying Dance and Environmental Science at San Francisco State University, Joshua also started his professional dance career at the age of 17, dancing with Foley Dance, performing neoclassical-Georgian ballets around the Bay Area. Joshua also danced with the New Ballet Studio Company in Cinderella, The San Jose Nutcracker, and Fast Forward (a contemporary ballet showcase).  Additionally, Joshua has also taught dance of many different styles to many different ages; his teaching ranges from Tap to Ballet, and from toddlers to grandparents. He can't wait to share his experiences with his students!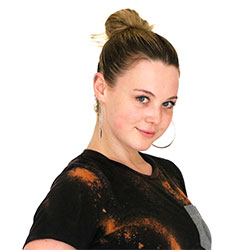 Annie Lester
Instructor Since 2023 – Ballet, Jazz, Lyrical, Contemporary, Hip Hop
Annie Lester
Miss Annie (she/her) was born and raised in Baltimore, MD, where she trained in classical ballet, jazz, modern, and other styles from the age of 5. She trained in both the classical ballet conservatory (Washington Ballet, summers at Houston Ballet and American Ballet Theater) and the competition dance (placing with her team at NYCDA, NUVO, Headliners, and more) spaces until moving to Pittsburgh for her senior year of high school to attend Pittsburgh Ballet Theater's High School Full Time Program. In 2020, she was accepted to the trainee program with Alonzo King LINES Ballet here in San Francisco, completing her first year in the pandemic via Zoom, and finally moving to the Bay in 2021 to complete her second and final year.
In 2021, her performing career ended prematurely due to a spinal injury. After a short break from dance, she took a job this January at San Francisco High School of the Arts teaching ballet, contemporary, and jazz to both the full-time middle and high schoolers, as well as the Young Artists Program.
She's eager to shift more into the studio with us, and we expect to see her in more classes as the season continues.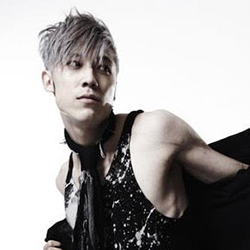 Leo Morimune
Instructor Since 2022 – Jazz, Lyrical, Contemporary
Leo Morimune
Leo Morimune began his extensive training receiving a full scholarship to San Francisco Ballet for 8 years. Graduated School of the Arts San Francisco, where he trained in Modern, Afro Haitian and Choreography. His professional dance career started at age 10 and transitioned to becoming a industry dancer after moving to LA.
He has danced for San Francisco Ballet/Opera, artists such as Paula Abdul, 50 cent, Carlos Santana, Nick Jonas, Bjork to name a few. TV shows like American idol, brands like Gucci & Nike. Balanced his career by pursuing stage performing by also performing on Off broadway shows and most recently Lincoln Center NYC.
Some of Leo's teaching credits include being a faculty at LA's dance studios such as EDGE Performing Arts Center and Debbie Reynolds. While polishing pre professional dancers for the audition phase, he completed over 10 years of tour on numerous convention circuits (LADM, WCDE, HW Vibe, Dance jamz)
guest taught at universities such as LMU, Princeton, and Long Beach University. In the past decade been invited to teach/direct internationally in Japan, Costa Rica, Canada, and Mexico.
Currently based in the bay, Leo guest instructs for domestic and international dance events through out the year. When he's not traveling he is looking forward to sharing back his knowledge of dance/industry to the next generation of aspiring artists in his hometown.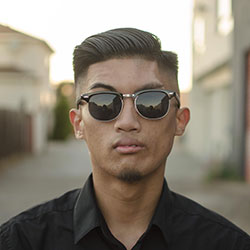 Jeric Peregrino
Instructor Since 2019 – Hip Hop
Jeric Peregrino
As early as he can remember, Jeric was born a performer, dancing with and for groups of people at the age of 5. While participating in his school's dance productions, he picked up on various dance styles such as Hip Hop, West African, Fosse, Belly, Ballet, Contemporary, and more. Exploring his own groove, Jeric choreographed for high school rallies and became lead coach when he graduated. With over 7 years of teaching experience, he has taught at several dance studios, high schools, and college programs. Outside of school, Jeric has trained with multiple dance teams, has had the opportunity of auditioning for America's Got Talent with Str8jacket and dancing backup for Filipino celebrities. Jeric is a former team captain and choreographer for a couple dance companies, but now pursuing new goals in his career. Dance constantly gives Jeric the motivation and purpose to work towards bettering himself and his community. Jeric believes anyone can positively benefit from dance by working hard, embracing self discipline, developing confidence, trusting the journey, and thus reaping the reward of self discovery.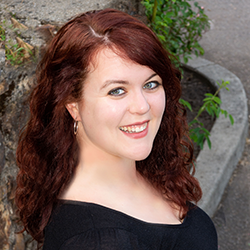 Tara Roberts
Instructor Since 2022 – Pointe, Ballet
Tara Roberts
Tara is a native of Alma, Michigan, and has been dancing for most of her life. She has extensive training in Ballet, Tap, Jazz, Pointe, and Lyrical, and has studied with teachers such as Mia Michaels, Joe Lanteri, Sherry Gilpin, and has performed in works with the Eisenhower Dance Ensemble. Her studies confirmed what she already knew: that she was destined to be a dance teacher! Tara's BA in Dance has taken her all over the Bay Area and central Michigan for 20 years, working with students of all ages in dance studios, theaters, and schools. Tara is also an active member of San Francisco's award-winning dance troupe Le Cancan Bijou, where she choreographs and dances traditional French cancan routines for the Great Dickens Christmas Fair, the Edwardian Ball (San Francisco & Los Angeles), and other themed corporate events around the Bay Area.
Her performance and choreography credits include Anytime Annie (42nd Street), Miss Adelaide (Guys & Dolls), Giselle, Waltz of the Flowers (The Nutcracker), Judy Haynes (White Christmas), Fraulein Kost
(Cabaret), and Annie Jr, to name a few. Tara has received many commendations for her choreography, both during her college career and after graduation. She enjoys teaching students of all levels and abilities, and hopes to share her love and passion for dance with everyone in her class.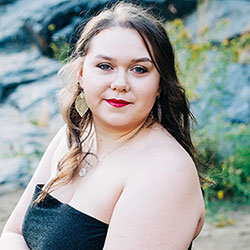 Elseana Skowronski
Instructor Since 2021 – Ballet, Lyrical, Contemporary
Elseana Skowronski
After a short break, we are happy to have Elseana back in the buildling!
Elseana Skowronski grew up in Oakhurst, CA and started dancing at age 7. Although she started in only one jazz class a week, her interests quickly broadened to include ballet, tap, hip-hop, contemporary, and eventually pointe, and modern dance. While her main focus was training at her local studio, she also explored other opportunities in the dance industry. Elseana attended several dance conventions and intensives throughout California, including the California State Summer School for the Arts (CSSSA) month-long dance intensive in Valencia, CA in the summer of 2014. Additionally, Elseana participated in "The Nutcracker" under the Valley Performing Arts Council for 5 years, dancing alongside the Sacramento Ballet in several roles, including Angel, Candy Cane, and Flower. Elseana is currently the Assistant Elite Team Director at Yosemite Dance Company, where she choreographs for and coaches elite level dancers, ages 5 to 18. After transferring from Fresno City College, Elseana received her Bachelor of Arts in Dance from San Francisco State University in December 2020.
COACHES
Coaches are long time, current dancers, that have completed our Teacher's Aide program. TA's go through multiple years of training, beginning with assisting teaching, instructing students, and working their way up to lead sections of a class. Only TA's that complete the program and we feel are ready to lead a class will be elevated to coach status.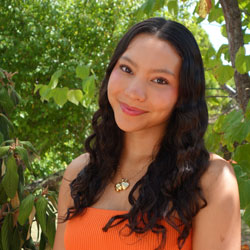 Daniela Araneta
Coach Since 2023 – Lyrical
Daniela Araneta
Daniela has been dancing at Principal Arts for seven years. She is a junior at Saint Francis High School and on her Varsity Pom Team. She joined our Performance Teams six years ago and was a pioneer Hip-Hop and Lyrical Performance Team member. She has competed in solos, trios, jazz, hip-hop, and lyrical teams ever since. She is currently part of Senior Hip Hop, Senior Jazz, and a competitive small group. She has been a teacher's assistant for the past three years. She has recently progressed to intermediate coach for our Mini Jazz Team and Lyrical I on Tuesday evenings. Daniela has been a consistent leader in the studio for many seasons now which has created a very natural transition to the beginning of her teaching path.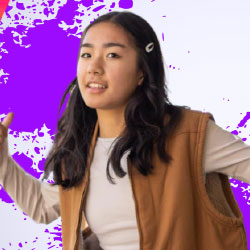 Alina Perez
Coach Since 2019 – Hip Hop
Alina Perez
Alina has been dancing since the age of 2, with her very first movement class at Small Fry Dance Club. She started with ballet, jazz, and tap but has fostered a love for and commitment to hip hop dance and its many styles.
Alina is currently an intermediate/advanced hip hop teacher at City Dance Studios in San Francisco. She is a member of APT, the apprentice hip hop team of professional dance team The Company (Daly City), and also Poise'N Brigade, the junior hip hop team of TRIBE (San Carlos). Alina is also a member of the Golden State Warriors Jr. Jam Squad (2022-2023 season) and a former member of the Krazy8 Senior hip hop competition team (San Mateo).
She has performed and competed at international hip hop competitions including Hip Hop International and World of Dance, where her teams placed as a finalist and Top 5 in the US team division, respectively. She has also performed in Stuck Sanders' Hip Hop Halloween and Hip Hop Nutcracker at Fox Theatre (Redwood City) and the 2022 San Francisco International Hip Hop DanceFest at the Palace of Fine Arts (San Francisco).
Alina is a New York City Dance Alliance (NYCDA) National Teen Standout Scholarship Award Winner for 2023 and was named MVP at the 2022 KĀOS hip hop convention in Santa Clara.
Alina is excited to bring her hip hop training and performance experience to the Intermediate Hip Hop team to help the team explore various styles of hip hop movement and intention.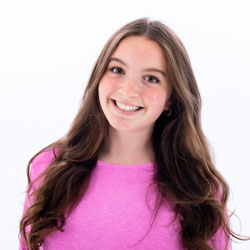 Camryn Walsh
Coach Since 2023 – Jazz, Musical Theatre, Lyrical