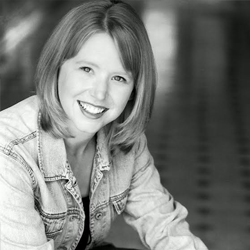 Jana Chapeton
Owner/Founder/Director
Jana Chapeton
During her 18 years of training Jana has studied jazz, tap, hip hop, Afro – Haitian, Dunham technique, and choreography. Jana has been most influenced by Janel Tomblin – Brown, Ehud and Daynee Krauss, Susan Whipp, Alicia Pierce, and Kimberly Iniguez. In May of 2002 she completed her Bachelor's degree in dance at San Francisco State University.
Jana loves working with beginning level students and preschool dancers. She is most motivated to help students discover dance and movement. Jana has been teaching through out the Bay Area since 1998. Some of her previous performance and Choreography highlights include Kaiser Permanente's Educational Theatre Group, Anything Goes, It's a Wrap with Guggenheim Entertainment, Speaking of Dance and He Said She Said with Visual Rhythm Dance Company, Rocky Horror Show with City Lights Theatre Company, Wholeness with Bliss Dance Company, and Paramount Great America's Celebration Parade.
In 2007 Jana founded Small Fry Dance Club. Jana has since focused on growing SFDC. Jana hopes to bring the same drive and passion to Principal Creative & Performing Arts. Her goal is to mold and develop amazing dancers through both programs.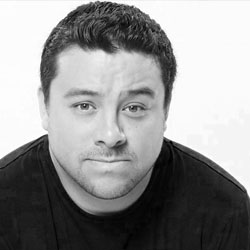 Carlos Chapeton
Owner/Director of Sales & Marketing
Carlos Chapeton
Carlos is Jana's husband and Co-Director of Small Fry Dance Club and Principal Creative & Performing Arts. Carlos has a background in Multimedia and Marketing and helps run the day to day office duties for both programs.
Before he joined Jana with Small Fry Dance Club on a full time basis, Carlos worked as a web/graphic designer, a video game artist, and eventually taught classes at Cañada College in Redwood City.
Carlos is in charge of our website, branding, and marketing efforts. He is also in charge of our sales and expanding our reach to new schools in the Bay Area and beyond. If you have any questions about marketing, partnerships, or bringing our dance classes to your school, please contact Carlos via email.
chapetonc@smallfrydanceclub.com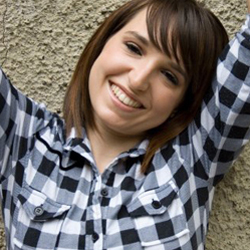 Stephanie Costello
Assistant Director – Jazz, Contemporary, Ballet
Stephanie Costello
Stephanie M. Costello started dance lessons at Doreen's School of the Dance at the age of 3 years. After 13 years of training in Ballet, Tap, and Jazz she found her love for teaching at that same studio. At only 16 she began teaching Pre-ballet, Ballet, Tap, and Jazz. During her 4 years at Doreen's, she became a member of Dance Master's of America with a teaching certificate. Under her mentor Mimi Costa-White-Past President of Dance Masters of America, Stephanie traveled to Las Vegas and New York for National Conventions.
In 2007, she went off to San Jose State University to further her education in Dance and Psychology. In her time there she studied with Gary Masters, Fred Mathews, Janie Scott, Heather Cooper, and Maria Basile. Furthermore, she studied all levels of Ballet, Jazz, Modern, and Choreography. During College she paid her way by teaching dance classes for recreational centers and studios. In 2010, she graduated with two degrees and a passion for working with young children. She currently teaches dance classes for Pre-K level in various styles. Stephanie is also enrolled in child development classes and applying for Credentials/ Masters Program to teach young children.
Stephanie joined Small Fry Dance Club in 2011 and is currently a full time staff member. She will be splitting her time between both programs with a focus on preschool and school age dancers.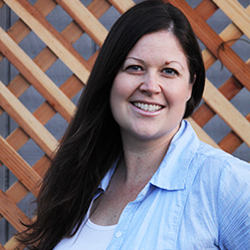 Christa Hurrell
Head Teacher – Musical Theatre Department
Christa Hurrell
UPDATE: Christa is due to have her third child July 2018. She has a planned maternity leave through December, 2018. You will still see her around and in the lobby as her older daughter will continue dancing with us. She will be back in the classroom again soon! Congrats to the Hurrell Family!
Christa's love for dance started at the age of three when her Mom enrolled her in tap class and she never looked back. She kept dancing adding ballet, and jazz to her dance forms as well as performing in the Davis Jazz Choir and her local musical theater company (DMTC). She studied tap at the Davis Art Center under Jere and Julie Curry, Bill Strickland and Lee Harry for 8 years. While attending Palomar College she studied tap under Valerie Clark for 2 years. In 2009, She earned her Bachelor of Arts degree in Liberal Arts with an emphasis in child development from Sonoma State. Christa has a great combination of dance training, teaching experience, and early childhood education exposure! Her teaching experience includes Echale (Stanford University), Davis Art Center, and Gretchen Higgins Elementary School. Her favorite dance styles are tap and musical theater. Christa is passionate about teaching young dancers. Combining her love for music, dance, teaching and children is a dream come true. Christa is one of our Small Fry parents. Her daughter has been taking classes for 2 years now and her younger son also started dancing with us in 2014.
Christa will be splitting her time between both program teaching all age groups from infants to adults!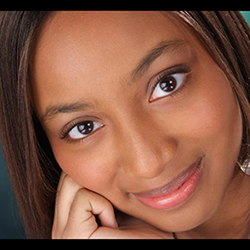 Torie Warren
Head Teacher – Performance Teams
Torie Warren
Vicktoriea "Torie" Carroll was born in Sherwood, AR.  She began dancing at the age of 2 at North Little Rock School of Dance.  Torie began competing at the age of 5 and began teaching as a Junior in High School at the age of 16.  She was awarded her first choreography award at the age of 17 and has since won numerous choreography awards at both the Regional and National level in Tap, Jazz, Lyrical and Hip Hop.  Torie is a graduate of Davidson College in North Carolina where she was Captain of the Dance Team.  While at Davidson, she founded a Non-Profit Organization entitled Forever Pressing Forward in which she seeks to use dance and other art forms to address racism, domestic violence, police brutality and other social issues.  After graduating from Davidson, with a Bachelor of Science in Psychology and a Minor in Dance, Torie decided to move to San Jose to pursue her love for dance and for teaching.  As a teacher, it is her desire to inspire and encourage children to foster their love for dance as both an athletic sport and an expressive form of art.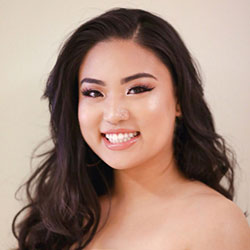 Karen Luu
Head Teacher – Hip Hop Department
Karen Luu
Karen Luu is a contemporary hip hop dancer from Southern California who has moved to the San Francisco to broaden her dance styles in Modern, Jazz, and Ballet. She has danced competitively in her High Schools hip hop dance team and has been under the instruction of all San Francisco State University's dance faculty for the past five years. Karen has choreographed for the SFSU collegiate showcase for two years in a row which allowed her pieces to be showcased at Stanford University's Bay Area Dance Exchange. Karen has a passion for educating arts and has experience in teaching dance to children with special needs, she hopes to one day become a physical therapist for dancers. She's currently performing with University Dance Theatre's company and is expecting to graduate this spring with two bachelor's degrees of Dance and Kinesiology.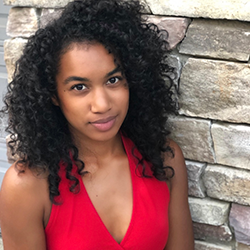 Nekai Abriol
Instructor Since 2019 – Hip Hop, Tap, Jazz, Musical Theatre
Nekai Abriol
Nekai Abriol is a Movement Artist and Holistic Med Head from Los Angeles, CA. She is dedicated to exploring the essence of emotional vulnerability within the interconnected human experience. Her goal is to create a sacred healing space of empowerment, while spreading the wisdom of movement, for all individuals and dancers to tap deeper into their bodies and sensuality.
 Nekai has been dancing for a whole decade. In her early life, with an observant eye, Nekai began her dive into the creative process of fluid movement when she tagged alongside her father on the set of music videos. Dance training opportunities at Murrieta Dance Project began to align for her at the age of 13. She continued to study contemporary technique and hip-hop in high school under the creative direction of Beau Fournier's dance company: Maker Empire. She artistic directed Latitude Dance Company in 2014 & 2015 and taught at Empire Dance Productions located in Lake Elsinore, CA. At 18, she moved to San Francisco and since then has intensively trained in jazz funk, heels, and storytelling from the genius minds of Alli Fritz and Rocko Luciano of INQ Dance Company. Nekai is currently pursuing a Bachelor of Fine Arts in dance with a minor in holistic health at San Francisco State University. She has been broadening her repertoire in ballet, jazz, modern, Filipino folklore, aerial arts and tap. She is grateful to be Vice President of the Student Dance Alliance on campus and Student Director of University Dance Theater for the season of 2019/2020.
Nekai has choreographed multiple original modern dance works such as "Who is God," "Life on Life's Terms," and in collaboration with the Driven Arts Collective, "Khôra."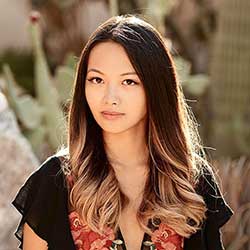 Sarah Artha Mui
Instructor Since 2020 – Ballet
Sarah Artha Mui
Sarah Artha started dancing at the age of 4, studying at Dance Pros and Verona Ballet School in New Jersey for 10 years. She spent her younger years at multiple dance classes each week — learning ballet, jazz & pointe but also assisting beginner level classes. As a teen & adult, she continued to explore different styles of dance and performing arts including musical theater, ballroom, hip hop and contemporary.
Sarah earned a Bachelor of Science in Business/Marketing from Northeastern University in 2009 and is a full time corporate meetings and event planner. In 2017-2018, she began teaching ballet part time at DanceFIT Studio in Natick, Massachusetts. Having lived in the Bay Area from 2010-2015, she recently relocated from the East Coast back to the Peninsula with her family in 2019.
As a mother to two young children, Sarah is thrilled to be part of the Small Fry Dance Club & PCPA company and share her love of dance with young students.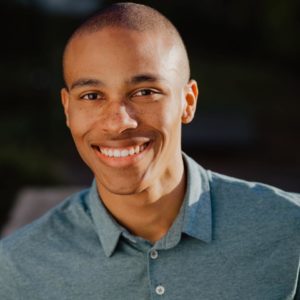 Nick Christman
Instructor Since 2020 – Musical Theatre, Jazz, Hip Hop
Nick Christman
Nick Christman's artistic expertise fall under musical theatre and modern dance. As of Spring 2020, he's received two degrees; BA in Theatre and BA in Dance. Nick was born and raised in Los Angeles, California and ever since he was a child, Nick has been in love with all things theatre and dance. His dance career began at San Francisco State University in the fall of 2016 where he was trained in Modern, Afro-Haitian, and Jazz. In his final year, Nick was in the university company where he trained under Ray Tadio, Wendy Diamond, and dana fitchett.
 Nick Christman has a history in theatre/musical theatre. His credits include Once on This Island, HAIR, Chicago and In The Heights. He's had extensive training in acting, vocalization, scene study and performance technique. Additionally, Nick Christman has experience in stage managing and directing on-stage productions. He's excited to be joining the PCPA family and would like to thank his mother and Beyoncè for all his accomplishments.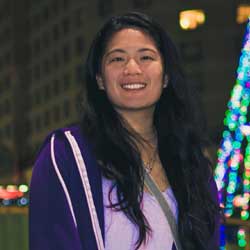 Amy Komatsu
Instructor Since 2019 – Ballet, Jazz
Amy Komatsu
Amy has been dancing since she was 2 years old. Her favorite styles are contemporary, lyrical, jazz, ballet, and tap. At Sequoia High School in Redwood City Amy was a part of the advanced dance program and the dance team. After graduating high school, she earned her Bachelor's in mathematics with a minor in dance at San Jose State University. While studying at SJSU Amy was also a part of the Spartan Competitive Dance Team. Dance has always been a huge part of Amy's life, and she is very excited to be a part of the Small Fry and PCPA family.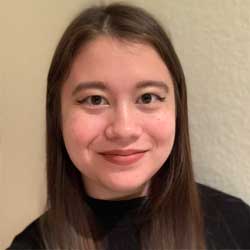 Kirsten Jay
Instructor Since 2019
Kirsten Jay
Kirsten has been dancing since she was four years old. Her favorite styles are ballet, contemporary, and lyrical. While she was a student at Notre Dame High School, Kirsten was a part of the advanced dance program and acted as a student teacher for the beginning dance classes. After graduating college with her degree in Journalism, she returned to the Bay Area to teach dance classes at Notre Dame High School.
 Kirsten is passionate about dance and loves teaching young dancers. She is excited to be part of the Small Fry and PCPA family and make a difference in dancers' lives.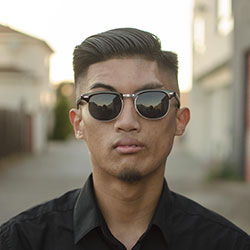 Jeric Peregrino
Instructor Since 2019 – Hip Hop
Jeric Peregrino
As early as he can remember, Jeric was born a performer, dancing with and for groups of people at the age of 5. While participating in his school's dance productions, he picked up on various dance styles such as Hip Hop, West African, Fosse, Belly, Ballet, Contemporary, and more. Exploring his own groove, Jeric choreographed for high school rallies and became lead coach when he graduated. With over 7 years of teaching experience, he has taught at several dance studios, high schools, and college programs. Outside of school, Jeric has trained with multiple dance teams, has had the opportunity of auditioning for America's Got Talent with Str8jacket and dancing backup for Filipino celebrities. Jeric is a former team captain and choreographer for a couple dance companies, but now pursuing new goals in his career. Dance constantly gives Jeric the motivation and purpose to work towards bettering himself and his community. Jeric believes anyone can positively benefit from dance by working hard, embracing self discipline, developing confidence, trusting the journey, and thus reaping the reward of self discovery.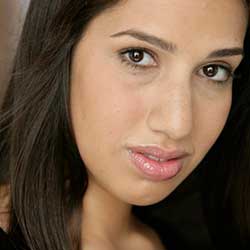 Sara Rosenbloom
Instructor since 2019 – Musical Theatre, jazz, ballet
Sara Rosenbloom
Sara Rosenbloom fell in love with dance at 3 years old. Living in Los Angeles she had incredible opportunities to study under the best in the business. She studied at the Performing Arts Center, Millenium, and The Edge. By age 10 she was dancing 23 hours a week, studying Ballet, Pointe, Jazz, Tap, Hip Hop, Modern, and Contemporary. She studied voice under Lis Lewis, Monte Ralstin(Old Deuteronomy, Cats), Marsha Bagwell(Big Momma, Chicago). She moved on to get her BFA in Musical Theater from the University of Arizona in 2007. She has performed for theater companies in Arizona and California and still does. Her other passion in life is teaching children. Having the opportunity to convey the passion and dedication she has through dance to the next generation is a dream come true. She taught her first hip hop class in 2000, and directed her first musical in 2004. She worked in Marin teaching Ballet, Hip Hop, Contemporary, Jazz, Tap, Lyrical, Musical Theater, and several competition teams for the last 8 years.  Having recently moved to San Mateo, Sara is very excited to be a part of a studio that cares as much about the students themselves as well as their training. Whether they will turn this love of dance into a career, or use these tools to learn a hard work ethic and dedication, she is happy to share in this part of their lives.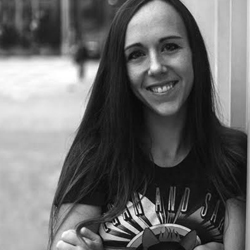 Sara Shirley
Instructor since 2016 – Hip Hop, Latin Jam
Sara Shirley
Sara Shirley has been dancing for more than 15 years. She has a broad range of experience, from hip hop to ballroom, and has traveled and competed in several regional and national competitions. Her training began at the age of six with gymnastics.   Three years later she began dancing with Sonya Brague at Yellowstone Ballroom Dance Studio. It was then she discovered her passion for Latin and Ballroom Dance.  She competed and traveled in Idaho and Utah for more than five years. As a teenager she was a part of competitive cheerleading, gymnastics, and dance teams.  In fact she was head cheerleader of her senior year of high school, leading her team to compete in many events across the state.
 While studying at Utah State University, Sara became a member of the university hip hop dance company "Vilociti." It was with this talented crew of dancers that Sara choreographed and performed at several major events, spring showcases, and workshops.  She graduated with her Bachelor Degree in social work with an emphasis in psychology. Sara taught as a full-time teacher at an elementary school for children with autism in Salt Lake City, Utah. Along with working as a youth counselor, a school teacher, and now a mother to a busy toddler, Sara has continued dancing and teaching.   Most recently Sara taught as a Zumba and hip hop dance instructor in several studios in the Idaho/Utah region. Sara has a big heart, a passion for dance, and loves to inspire confidence in children and adults.
saras@principalarts.com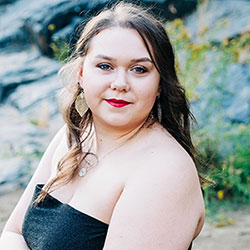 Elseana Skowronski
Instructor Since 2021 – Ballet
Elseana Skowronski
Elseana Skowronski grew up in Oakhurst, CA and started dancing at age 7. Although she started in only one jazz class a week, her interests quickly broadened to include ballet, tap, hip-hop, contemporary, and eventually pointe, and modern dance. While her main focus was training at her local studio, she also explored other opportunities in the dance industry. Elseana attended several dance conventions and intensives throughout California, including the California State Summer School for the Arts (CSSSA) month-long dance intensive in Valencia, CA in the summer of 2014. Additionally, Elseana participated in "The Nutcracker" under the Valley Performing Arts Council for 5 years, dancing alongside the Sacramento Ballet in several roles, including Angel, Candy Cane, and Flower. Elseana is currently the Assistant Elite Team Director at Yosemite Dance Company, where she choreographs for and coaches elite level dancers, ages 5 to 18. After transferring from Fresno City College, Elseana received her Bachelor of Arts in Dance from San Francisco State University in December 2020.
[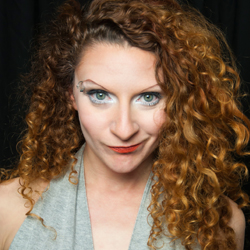 Giamaica Zeidler
Instructor Since 2016 – Tap, Jazz, Ballet, Hip Hop
Giamaica Zeidler
Giamaica Zeidler has been dancing since she was three years old. She has studied, ballet, jazz, tap, contemporary, lyrical, hip hop, Polynesian, Bollywood, and acrobatics. Giamaica began teaching dance as an apprentice at Marge Patka Dance Studio in 2000 and has been teaching and staging dances ever since. She spent seven years at Millbrae Dance Academy, under the expert direction and mentorship of MaryAnne Dulmage. She is currently in her eighth year as a credentialed dance teacher at Terra Nova High School, where she also serves as P.E. department chair and advisor of Dance Team and Breakdancing Club. For the past five years, she has choreographed the Terra Nova musicals: Edward Scissorhands, Grease, Little Shop of Horrors, Wizard of Oz, and Kiss Me Kate. Giamaica's mission is to incorporate technical mastery, artistic expression, and joy into her classes and performances.
[