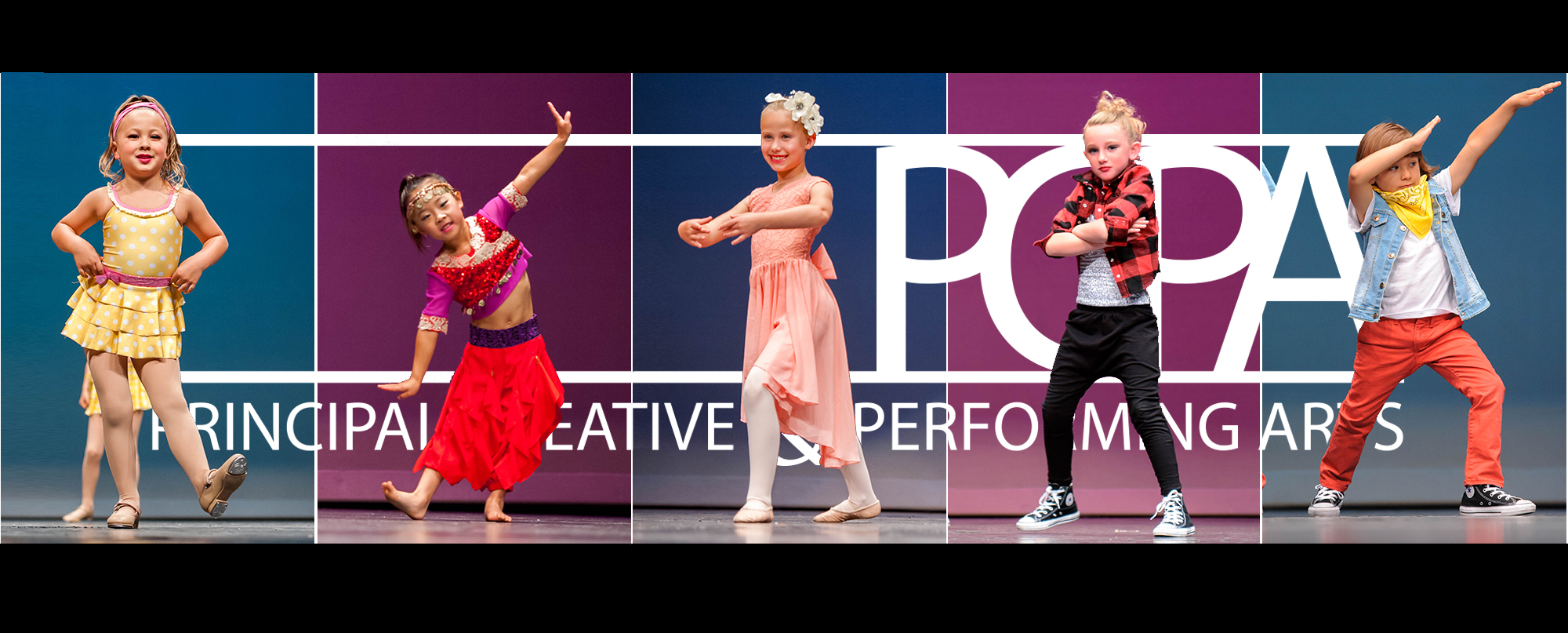 Mission Statement
PCPA is a creative and performing arts program that requires dancers to be both artists and athletes. Our ultimate goal is to instill dance intensity and drive inspired by much more than trophies and sequins. We believe in building strong fundamentals, technique, and discipline through dance training and performance experience. You can count on building a respect and love for dance whether you are training for personal or professional goals.
Our History
Principal Creative & Performing Arts grew our of a need from our students and families. A part of Small Fry Dance Club, PCPA is our program for kids 5 and older. Small Fry Dance Club was founded by Jana & Carlos Chapeton in early 2007. It began as an on-site extracurricular dance program at preschools. As interest in the program continued to grow, it became clear that Small Fry needed to add public classes to the schedule. In 2009  we began renting space on Saturday mornings from a local preschool and opened classes to the general public. With classes filling quickly and wait lists growing we decided it was time to open our own location. In 2011 we opened the doors to the first Small Fry Dance Club studio in Foster City. That allowed us to grow the schedule and begin adding staff. 
Preschool dancers continued to be our focus. As dancers aged out of the program we would recommend them to other local studios. It wasn't long before those families started contacting us about wanting to return, if only we had classes for older children. Around that same time, Charter Square, the shopping center our studio was located was also in the process of being redeveloped. We needed a new home. It took us 18 months to find a new home that met both our and the city requirements. With some investment help from former SF Giants  3rd baseman, Pedro Feliz, we began build out of our new location in San Mateo. 
In November of 2014 we moved to 1528 South El Camino Real in San Mateo. We now had 4000 sqft of space and multiple studios. This allowed us to expand our class offerings. With the opening of the new studio we announced the launch of Principal Creative & Performing Arts. PCPA would be a program of Small Fry Dance Club. Same school, same teachers, same principles, just a new name for older dancers. Since then we have expanded again by adding a 4th studio within the same space. Studio D was added in Fall 2017. At 1500 sqft the new studio is our largest dance space. With the addition of studio D we feel we can now manage the growing number of dancers and allow for our dancers to grow with the studio through their teenage years.
Today Small Fry Dance Club and Principal Arts have over 1000 actively enrolled dancers during the year. We teach kids of all ages, from 18 months to 18 years. We are now one of the fastest growing studios in the Bay Area. We absolutely would not have been here without all the encouragement and support from our dance families! We would like to thank all of you for all the help over the years. We would also like to thank our amazing staff. The quality of our teachers is second to none!
In 2017 we celebrated our 10 year anniversary. It feels like such a long time but we are just getting started. We would love to have you and your dancer with is through our journey. 
Dance On!