Online and In-Person Dance Classes
Come Dance With Us in San Mateo, CA (currently on zoom)
If you'd like to participate in our 2021 Recital this June, there is still time to register. Get into a class and register for recital by January 31, 2021.
Find A Class
2021 Recital Information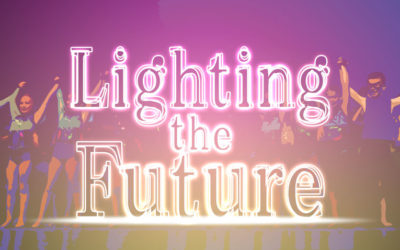 Recital General Info LIGHTING THE FUTURE - 2021 RECITAL SIGN UPS NOW OPEN! Realize dance, especially in this exact moment, as more than moves and shows. Dance as activism. Art as acceptance....
Covid-19 Updates
As of 10/28/20
We are now in the "Orange" tier of the states re-opening guidance plan. We recently welcomed back private and semi-private classes. We are working on the next phase of our plan, which would include welcoming back performance teams, and in the coming weeks, group classes.  Thank you for your patience as we continue to navigate our re-opening. We can't wait to see you in the studio again!
Current Class Schedule
Ages 5-18
The majority of our classes, including all group classes are still on Zoom. We have started to transition back to the studio. Zoom classes will continue indefinitely, even as classes transition to in-studio as we are aware not all families are able to return at this time. We will continue to offer multiple ways for families and dancers to remain engaged. Want to read more about how we are keeping dancers safe? Read our re-opening PDF by clicking below. 
Performance Team Auditions!
Jazz, Hip Hop, Lyrical, and Musical Theatre
Thank you to all that participated in our team auditions. Our teams are now set for the 2020-2021 season. If you missed out, that doesn't mean you can't plan ahead for next season. Let us know your goals, and we can help guide you so you can acheive them. 
PCPA is a creative and performing arts program that requires dancers to be both artists and athletes. Our ultimate goal is to instill dance intensity and drive inspired by much more than trophies and sequins. We believe in building strong fundamentals, technique, and discipline through dance training and performance experience. You can count on building a respect and love for dance whether you are training for personal or professional goals.
Principal Creative & Performing Arts has won numerous awards from publications like Redtri.com, Chatterblock.com, and Bay Area Parent Magazine. We have been voted Best Dance School for 7 consecutive years 2011-2017! Earning us a Hall of Fame Award from Bay Area Parent. Come find out why we are the studio of the decade!
My girls love each and every one of their teachers. This is their home away from home as between the two of them, they take 16+ hours of dance classes per week.
Classes are amazing! ... Not only my kids are happy every week when we go there but now I'm also a part of the dance family.
– Daniela G., Yelp Review
Love this place! My 2 kids have been dancing here for a few years and have always had great experiences.
This dance school is a special place... I've been impressed with the experience of the instructor and the quality of the instruction.