Winter/Spring 2018
As we transition from Winter to Spring we will start to focus mostly on our June recital. Classes will all continue to work technique while adding choreography over the next few months. Save the dates: June 23-24, 2018. 
Enroll Today!
Our classes are open for enrollment year round. Please be aware that many of our classes carry wait lists. It's best to plan ahead and submit your online registration form well in advance of when you wish to start. 
Summer Camps 2018
Our Summer Camp weeks will be announced soon. We plan to offer our usual three weeks of camps. Themes, dates, fees, and registration dates will be posted in the coming weeks. 
2018 Dance Summer Camps
Every July we offer three weeks of Summer Camps. Our camps run M-F from 9am to 3pm. This year we are offering two Musical Theatre Camps. A week of "Seussical The Musical", and a week of "Beauty and the Beast". The third week will be our famous Music Video Camp. This year we are recreating  "Can't Stop The Feeling" by Justin Timberlake.
REGITRATION OPENS MARCH 1, 2018
$330 / week
50% Non-Refundable Deposit
Balance Due July 1, 2018
Max 17 dancers per week
Principal Arts Jazz and Hip Hop Teams
If you think your dancer is ready for more of a challenge, and competition dance is something you'd like to experience, you can consider joining one of our performance teams. We currently have two jazz teams, and one hip hop team. Dancers on our teams must have prior dance experience, and must be approved to participate by our staff. Requirements include taking additional classes per week, competing twice in the Spring, participating in June recitals, and attending Summer intensives to name a few. Our teams also attend optional conventions during the Spring. To learn more click on the button below.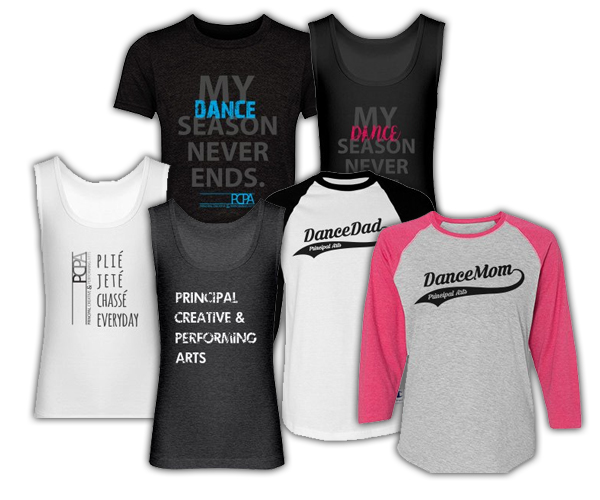 Additional Programs Available In Studio
We are lucky to have partnered with other amazing programs in recent years. Allison Zenner, owner of Bay Area Strings Academy teaches violin, viola, and bass in our studios. We also have Mestre Cafu of Youth Expressions in SF in studio to teach Brazilian Drum & Song as well as Capoeira classes. 
One Convenient Location
Dance, Music, and Capoeira all in once place. 
Bay Area Strings Academy
If you are interested in learning more, visit www.BayAreaStringsAcademy.com. Register directly with Allison. 
Capoeira Classes
If you have a 5-8 year old interested in Capoeira classes, please register through our (this) website. This may change to Mestre Cafu in late 2017, we will keep you posted.
Want to be a part of our dance familiy? Register for your FREE trial class today!